kollaborative engineering design
^
portfolio
Samples from our twenty year history of satisfied clients.
Features:
Opto-mechanical design.
Cleanroom compatible mechanism design.
Hundreds of modules and projects completed.
Seamless integration with existing client team.
SEMICONDUCTOR CAPITAL EQUIPMENT
Features:
Mast deployed length – 114 ft..
Stowed length – 8 ft..
Riveted aluminum sheet metal construction.
Hardened for launch/space flight.
Client: ATK Space Systems
Aerospace Structures
Features:
Assisted engineering team with mechanical design.
Complicated multi-motor, articulated catheter mechanism.
Sculpted outer housing.
Motor and gear selection .
Client: Hansen Medical
Medical Devices and Mechanisms
Features:
Automated feeding and tensioning.
Medical test strip application – membrane assembly.
Medium-high volume.
Automated cutting and feeding.
Client: Kinematic Automation
Automated Manufacturing Equipment
Features:
Telecentric Lens.
Vacuum Chuck.
XYZ + Rotation Stages.
Custom GUI Software Application with Database.
Client: Spectra Inc.
Optical Measurement System
Features:
12 Servo Motors.
5 Custom PCBs with Schematics.
Touch Screen.
Disposable Fluid Cartridges.
Client: Celerus Diagnostics
Automated Slide Staining Robot
Features:
Like an aircraft black box for data.
Fireproof up to 1500°.
Waterproof, 10' depth for 3 days.
Client: ioSafe
Computer/NAS Enclosure
Features:
Sculpted surfaces developed based on Industrial Design input.
Ultra small form factor.
High volume / High reliability.
Client: Palco Labs / Lifescan
Lancing Device
Features:
Sculpted surfaces developed in SolidWorks.
Infrared transmitter / LED display.
Rubber dome buttons.
Battery compartment / captive screw.
Client: Rokenbok / Toyknowlogy
Wireless Toy Hand Controller
About Us
We are dedicated to providing cost effective expertise.
Founded in 1996 in California's Silicon Valley, Kollabra draws from a deep well of experience in engineering and product development, resulting in hundreds of successful projects.
Our engineers/designers can work at the client's site or from their home offices as required. Because we often work remotely, Kollabra uses custom web based tools to track projects, staff, progress, and budgets. Our self designed communication and project management system helps optimize our efficiency and transparency. Please contact us for more information.
Consumer Products

Medical Products

Semiconductor Industry

Aerospace

Toys
Services We Offer

Systems Engineering
· Electromechanical
· Pneumatic
· Automation

Mechanical Engineering
· Mechanism design
· Automation
· DFM/DFA
· Material selection
· Reverse engineering
· Tolerance analysis
· FEA (Structural, Thermal)
· 3D CAD modeling (CreoParametric, SolidWorks)
· GD&T drawings

Electrical Engineering
· System/architecture design
· Electrical requirements
· Electronic circuit schematic design (OrCAD capture)
· PCB design (OrCAD PCB)
· Prototype PCB assembly
· Electronic testing and design verification

Software Development
· Web applications
· Desktop applications
· Mobile apps
· Embedded systems
· Web design
· Database design
· Hosting
· Cloud computing
Clients / Product Companies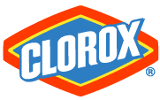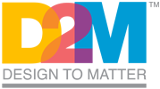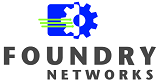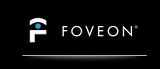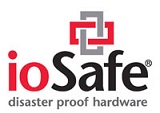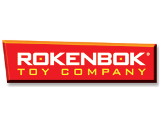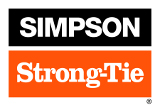 Contact Us
ROBB MOORE
Robb is the founder and president of Kollabra and has many years of experience in all aspects of product design and project leadership. Robb is responsible for hundreds of designs for the hi-tech, medical device, consumer product, and aerospace industries.